Tropical low in Coral Sea off north Queensland may brew into a cyclone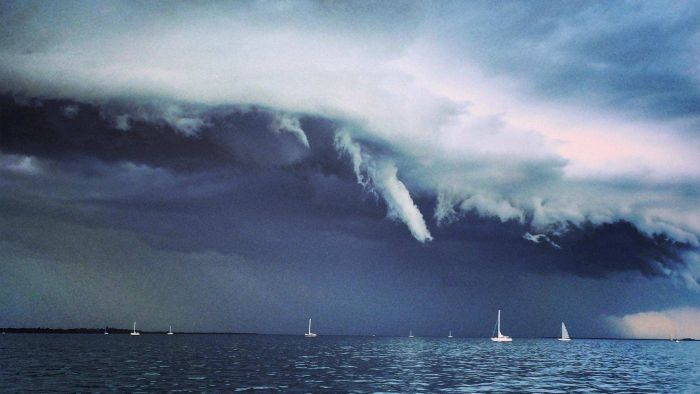 A tropical low is set to develop in the north-west Coral Sea off north Queensland over the weekend and is likely to intensify into a cyclone.
Key points:
Rainfall in the north-east is dependent on the development of the tropical low or cyclone
Showers and thunderstorms will increase in the north-east and central coast from late Friday
Conditions in the south-east will heat up during the week
Bureau of Meteorology (BOM) forecaster Kimba Wong said it was not clear where the system might sit as it intensified or what its direction of movement would be.
"Atmospheric conditions are ripe for tropical cyclone development," she said.
"It will very much depend on how far it is offshore — the interaction with land can be quite a significant…