Rover nailed the landing and has the video to prove it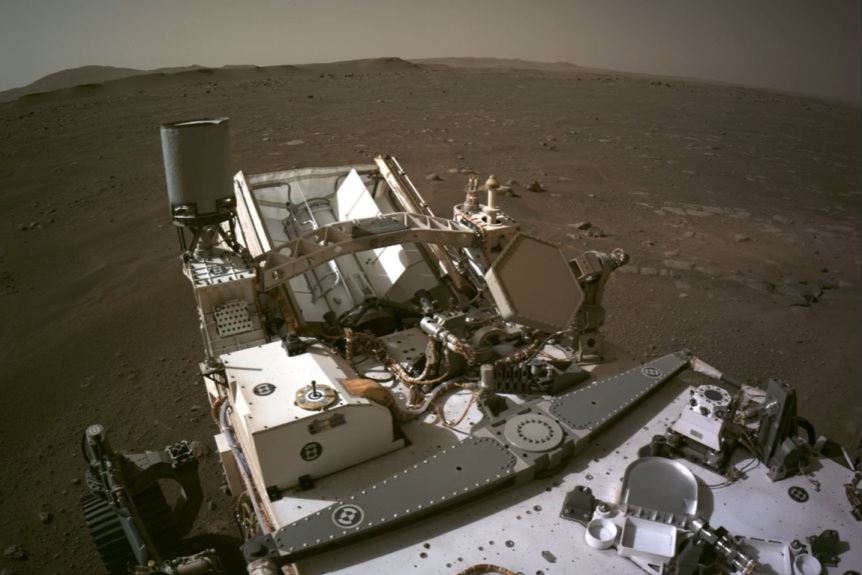 Tuesday February 23, 2021
NASA's Perseverance rover has recorded what it is like to land on another planet in stunning videos and images.
High-res image of Mars taken by Perseverance after it landed on the surface of the red planet. (Supplied: NASA)
The rover perfected a textbook touchdown on Mars on Friday. As the rover descended, the final moments were captured by a series of high-definition video cameras on the backshell, skycrane and rover itself.
The imagery and vision were released by NASA this morning.
"These videos and images are the stuff of our dreams," said Al Chen,…