Rising Quick Signs New Deal | Brisbane Heat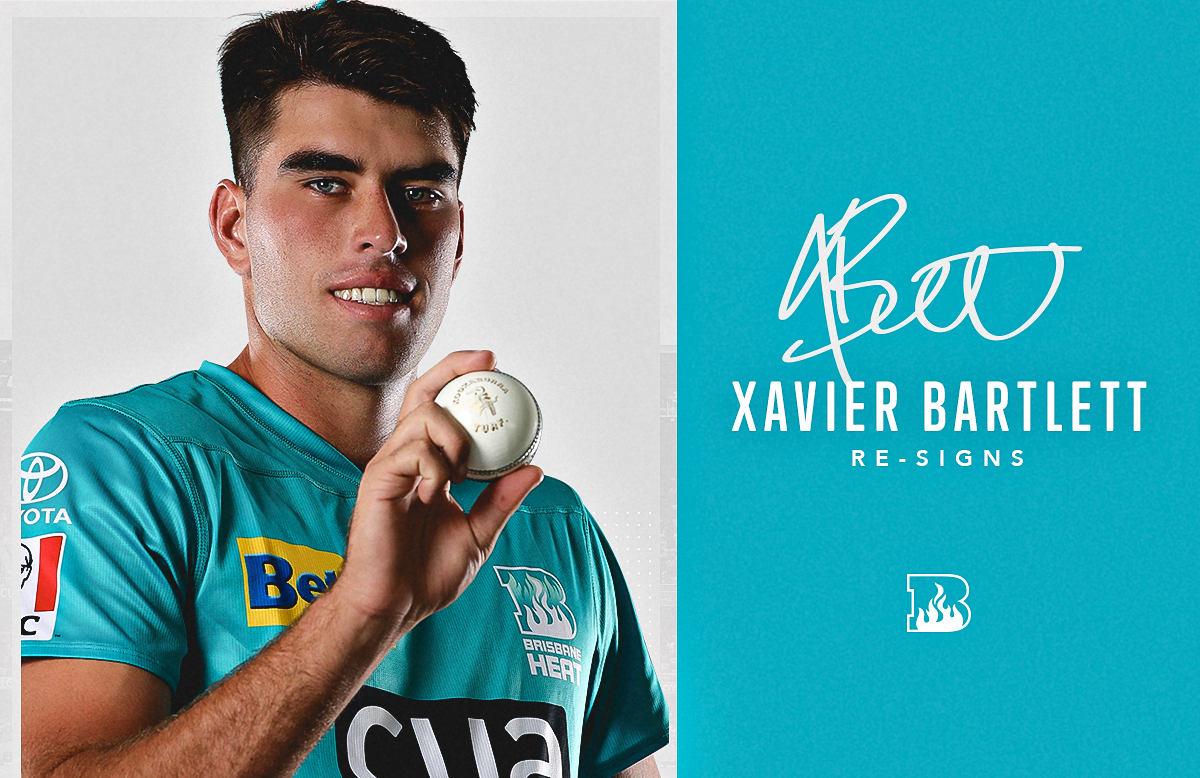 Bartlett, who played 16 matches for the Heat, claimed 12 wickets at an economy rate of 8 runs over in a season where he became the most visible aspect of the new 'X-Factor' rule which allowed for a player to be substituted during the game.
Xavier Bartlett BBL10 Highlights

Bartlett, 22, was subbed out on five occasions during the Heat's season, which saw the club finish third in their highest finishing spot since 2016-17.
 
The right-arm quick claimed many of his wickets in the early overs of the Power Play, with his ability to swing the new ball delivering several early breakthroughs for the Heat.
Heat coach Darren Lehmann said Bartlett had put the team ahead of his own interests throughout the…