More women becoming pilots but lack of seniority puts them at the back of the queue after coronavirus pandemic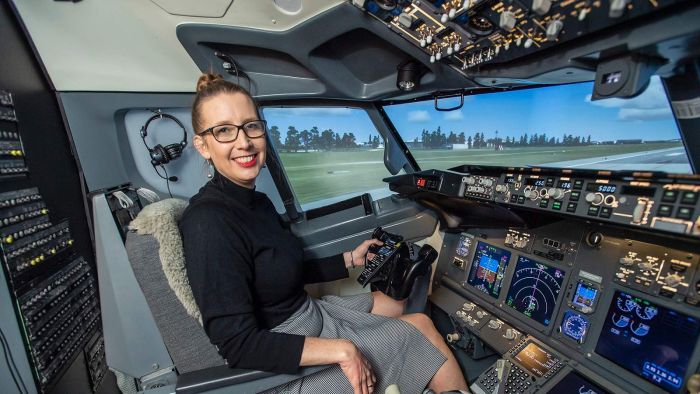 Pilot Felicity Brown flies tourists over the Nullarbor for a living.
Key points:
Women make up around 10 per cent of Australia's commercial pilot cohort
Female pilots have joined the industry more significantly in the past 10 years
Male pilots are set to be called back earlier than female ones after the pandemic
It is a spectacular office, but the view is not the only novelty for some of her passengers.
"About once a week somebody will say 'oh, it's a female pilot' or 'oh, we've got a lady pilot'," Ms Brown said.
Women pilots are still few and far between in the airline business.
University of Southern Queensland aviation lecturer and former pilot Natasha Heap said there was a steep gender imbalance both globally and in Australia.
"The…