Joe Biden has undone many of the changes made by Donald Trump in the Oval Office of the White House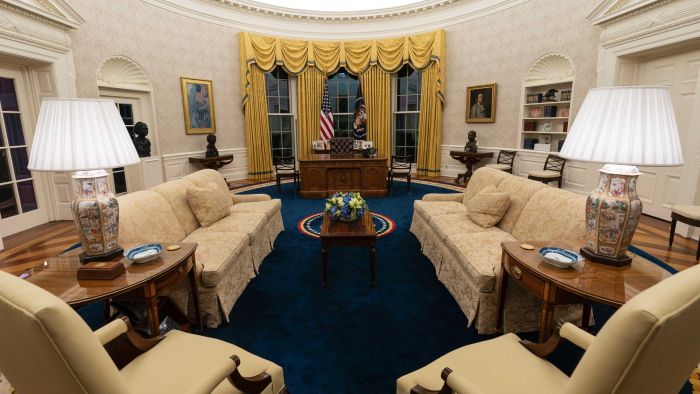 All presidents switch up the decor in the Oval Office at the start of their terms to reflect their personality and taste, and to offer symbolic messages to the public.
When Donald Trump entered the presidential office for the first time in 2017, his changes went further than most, including a button for the near-instant provision of Diet Coke.
Along with sweeping policy changes, new President Joe Biden also initiated an overhaul of the decor in the Oval Office on his first day. Let's take a look.
We've got to start with the curtains