Baby boy born in Brisbane bike lane in peak-hour delivery outside maternity hospital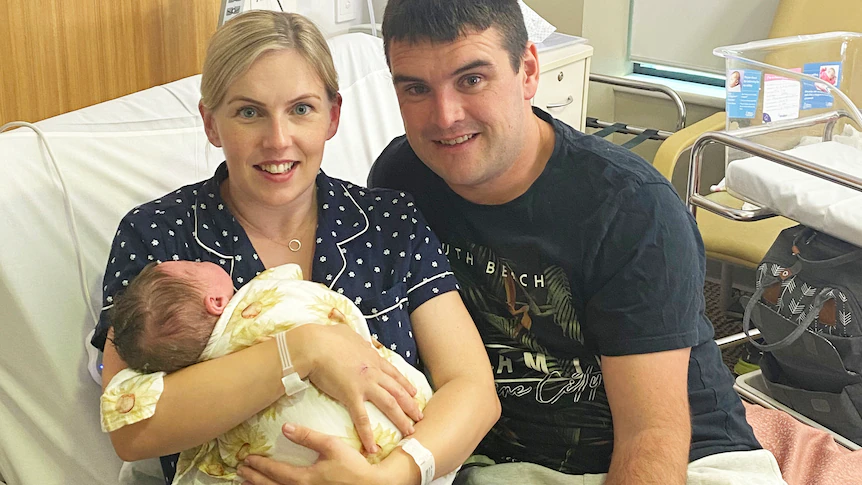 A mother has given birth to a baby in a bike lane on a Brisbane roadside this morning, with the father helping to deliver his son in the car outside the maternity hospital with the help of a doctor and student midwife who happened to be passing by.
Mother and father Aishling and Stephen Mohan were about two minutes' drive from the Mater Hospital at South Brisbane when their baby son started crowning in the car, with Mr Mohan forced to quickly pull over in the traffic.
"At 5:00am my contractions started but they were mild, so I told Stephen to go to work and I would call him if they developed into anything because this is our second baby, so I thought I knew what I was doing," Ms Mohan said.
"They [contractions] started to be closer…